X-Rays Near Me in Morgantown, West Virginia
At Apex Chiropractic and Physical Therapy, x-ray provides a vital role in patient care. Our chiropractic patients receive high quality films on all of their areas of treatment. We use these films to form a precise plan to adjust our patients in their own unique way.
These x-rays allow us to take the guess work out of patient treatments so we know exactly which segment and which direction to adjust on each and every visit. Taking x-rays allows us to also catch underlying pathologies or previous injuries that would not be possible without them. In some circumstances, x-ray can also allow us to refer our patients to different specialists to even better suit their healthcare needs.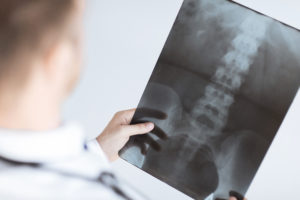 Give us a call today: 304-292-2211